Access FlyFreely using your Google Credentials
FlyFreely now allows user to sign in using their Google or Microsoft (coming soon) credentials. This feature improves both convenience and security, as it reduces the need for users to maintain a number of different passwords for various systems.
Enterprise customers using a SAML or OpenID Connect compatible enterprise directory, please contact us for information on getting connected.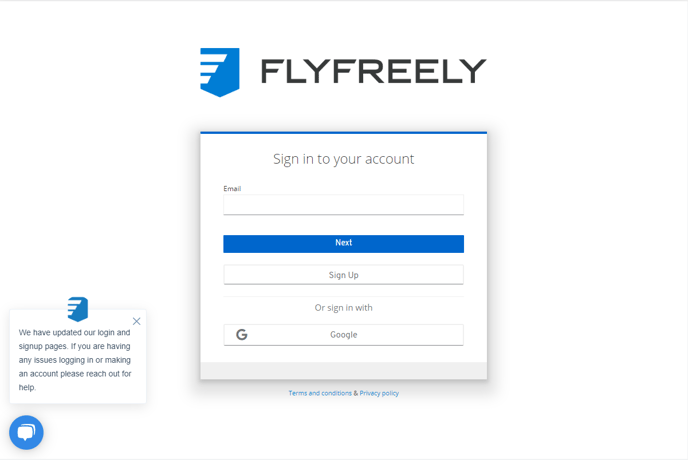 The system matches your accounts via the email address. If you sign in using an email account which is different from that in the FlyFreely system, a new FlyFreely account will be created using the new email address. Please ensure that your FlyFreely login email matches your Google or Microsoft email to avoid duplicating your account.
Note: Users who previously logged in with a 'username' will no longer be able to do so. All logins must be done either by SSO, or by entering your registered email address and FlyFreely password.
If you have any questions regarding logins, please contact us at support@flyfreely.io